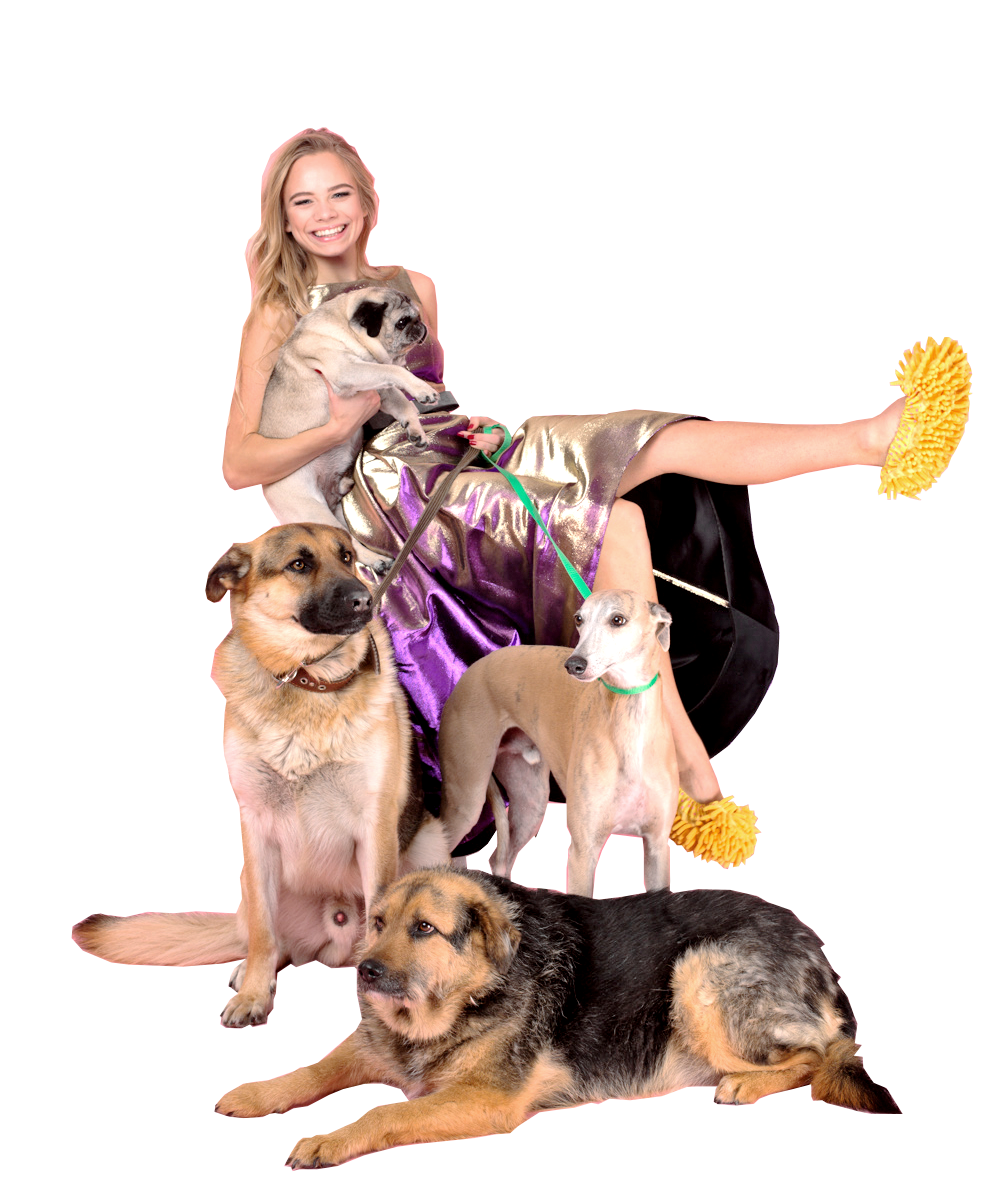 4 DOGS + 1 HUMAN PURPOSE = HAPPY & HEALTHY LIFE
Hey! I'm Agota a passioned animal lover and an entrepreneur of unconditional love dedicated to helping you become a conscious pet owner.  
For as long as I can remember, I've been insatiably curious about animals. I wanted to know, how they behave, how they live or what makes animals genuinely happy?
Despite the fact, two years ago I was diagnosed with depression and now there is no surprise that only shelter dogs helped me to survive. After that I traveled the world's different shelters from India to Spain to thank them for inspiration they gave to me.
While I was working at the shelter I found it difficult to get rid of animal smell, so I tried dog shampoo.
Then everything started ...
Continue reading below or check our story covered on

THE DAILY MAIN

, or

HUFFPOST

, or

BEST LIFE

.
I asked myself ,,Why do we bath separately?", "Is there really a need to buy a different hygiene products or it's just a commerce?"
While I was digging deeper I got horrified of the amount of harsh, toxic ingredients in human and PETS hygiene products so I decided to create my own natural cosmetic line, suitable for both pets and their humans.
"I believe you must bring your whole self and unconditional love to the table if you want to thrive in today's world."
Today SHOO Natural is one of the most reliable pet beauty and health company in the world.
And I personally managed to overcome many obstacles (from depression to business hustles) and remain a role model for thousands around the world.
From world's leading scientist and pet health influencers, I continue to learn new things each day and expand my own ideas about what it means to live a fully harmonic life with your pet and yourself.
Thank you so much for taking the time to visit and learn from us. I'm thrilled we're connected and I'm excited for the journey ahead.
With all my love,
 AGOTA
WE JUST CAN'T LIVE A DAY WITHOUT DOGS
One has to lose himself, or get physically ill in order to find a real purpose on Earth… While I had to meet 167 pigs, 200 ticks, 34 monkeys and thousands of stray dogs to start my life from scratch!
A year ago I quit a promising career in the field of law at the European Parliament, stopped modelling, overcame depression, and established my social enterprise SHOO NATURAL (www.shoonatural.com), to empower me to travel around the world and help dogs in need.
Now, every month I volunteer in different canine care organizations in various parts of the planet (from India to Germany).
I receive many messages on social media asking for advice on how to fight for a good cause in life. Well, I do not have the answers. But I have a pack of four dogs someone left behind and a smile on my face. And I get very emotional when I hear that someone adopted a dog because of my story.
So I decided to make this video for you. I think it is really important to show that help is always around. We just have to start moving …
I would be blessed if you could help me to spread the word.
"Even though SHOO NATURAL products are more expensive than any other usual, after trying it out, I have found that its biggest strength - naturality, pays off the price."

"Horrified at a number of toxic ingredients in pet cleaning products, SHOO NATURAL started line of hygiene products suitable for both pets and their human owners."